Here are my favorite Christmas movies of all time in no particular order. Enjoy them. Relax.

1. Trading Places (1983)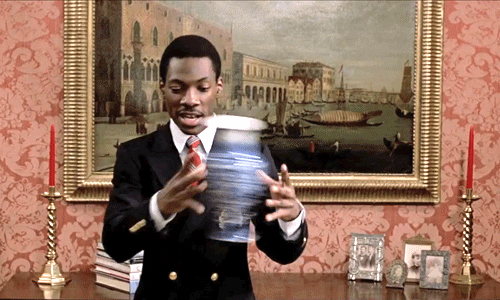 Kind of 80's Christmas version of City Lights. Eddie Murphy owns. First saw this few years back when Guardian's Peter Bradshaw proclaimed it to be the best Christmas movie ever. Also Hadley Freeman loves it. There's nothing to feel guilty about, Hadley. It's ok. (Netflix US / trailer. )

2. It's a Wonderful Life (1946)
Easy choice. Wanted a gif of Jimmy taking control at his Savings & Loan, but on to the next one. They changed the airtime of this one for this Christmas. It's a travesty.

3. Nightmare Before Christmas (1994)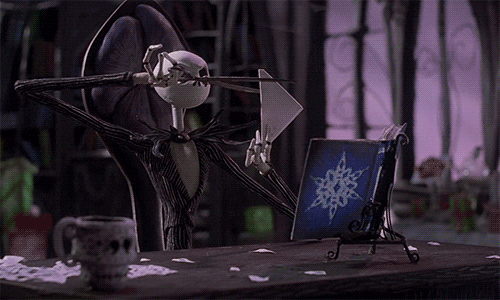 Tim Burton's Nightmare Before Christmas is a beautiful musical with Danny Elfman soundtrack directed by Henry Selick. The film captures Christmas spirit in a unique way. Show this to your grandparents. They will like it. The film has heart. (Netflix US / trailer)

4. Home Alone (1990)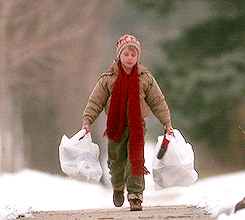 Gripping, emotional and involving also for the young ones. Pushes all the right buttons. The scenes where Kevin ventures outside his home to get things done are nothing short of magical.  Haven't seen the entire thing for a while so this might be bit on the sappy side (ending is, that's for sure), but I'll take my chances. Saw this first time as a nine-year-old so I'm infinitely biased. Perfect John Williams soundtrack carries the movie even though it doesn't need anything to carry it. Or so I remember. Merry Christmas Mr. Culkin. Dearly hope you get your shit together in time.

5. Die Hard (1988)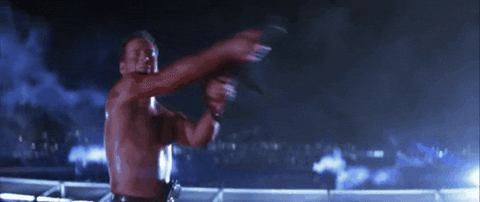 Ever had to save a group of hostages from Alan Rickman while seriously hung over? And it's Christmas!

6. Fanny och Alexander (1982)
Set in the early 20th century Sweden, Ingmar Bergman's classic got the nod for Best Foreign Language Film at the 1983 Academy Awards and was nominated for several other major categories. Producer Jörn Donner got our proud nation's first and only Oscar so far. (trailer)

7. Bad Santa (2003)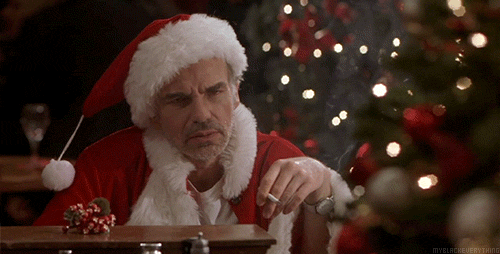 Expected this to be superficial and forcedly edgy POS so only saw this last year. I thought the film was going to be like hey, Santa boozes and does his thing with the ladies, does a little robbing on the side, how brave of you to make such a controversial movie. That's basically it, but with more. The movie has heart. Billy Bob is kind of a less dangerous redneck version of his character in Fargo. Glad I saw this one. Somehow wasn't aware the Coens had something, well a lot, to do with this movie. (Netflix US /trailer)

+1 Simpsons Roasting on an Open Fire (S1E1)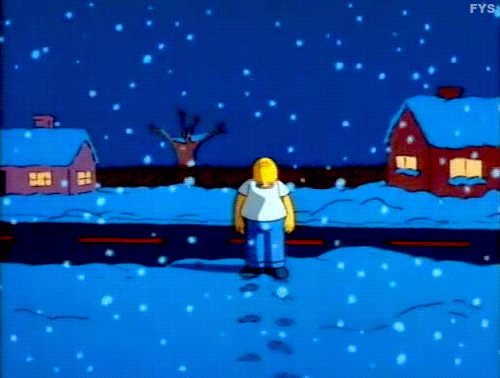 First 20-minute-Simpsons-Episode ever was aired as an 8th one in Finland because the show started running in the fall (I presume). If I got my numbers wrong, please correct me @jalmr. The show used to be so good from 2nd to 8th season or something. Great until 15th maybe. They used to write touching stories with emotional appeal. Make you feel for the characters. Lately they seem to have been competing with a Certain Unnamed Cartoon Show that's so Far Out and All Surface & No Feeling and struggling to keep the show "relevant" with lazy references. In this episode Homer didn't get his Christmas bonus, is ashamed, makes stupid choices, is forgiven, encounters Santos L Halper and it's all good.
Probably Should Be In – The Apartment (1960)
Billy Wilder's classic introduces great chemistry between Shirley MacLaine and Jack Lemmon. Best Picture, 1960. (Viaplay / trailer)
Copyright: I own nothing. Maybe my words. I consider gifs the property of the internet and this blog post an advertisement for the movies I chose and the industry as a whole. Let me know if you disagree.